"Heishirou" has opened in Singapore!!
We're providing mainly "Aburi sushi" that you can enjoy with its juicy taste and soft flavor.
Of cource, we also have a providing normal menu, and local people and travelers are very satisfied with our dishes.
Please come and enjoy "ABURI SUSHI HEISHIROU" when you visit Singapore!!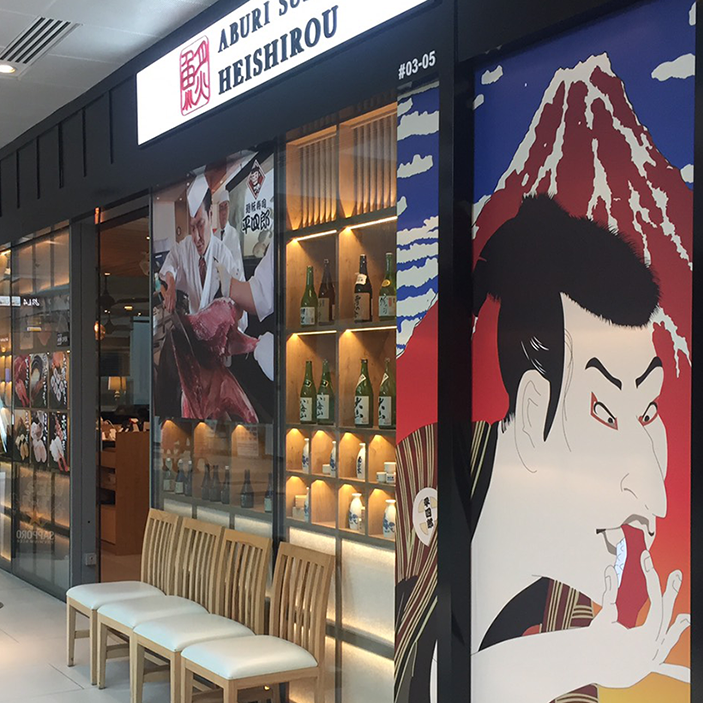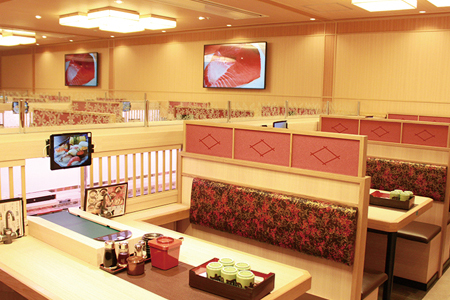 Dec. 25, 2017
we posted an information about shop schedule during New Year's season.
And we posted about a coupon that we give out from Jan. 1st to Jan. 3rd.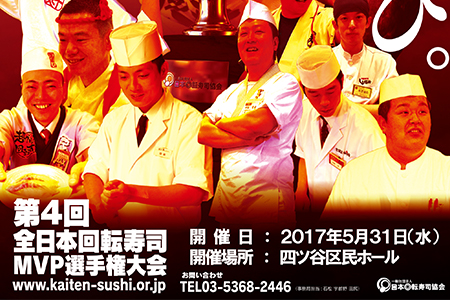 May. 11, 2017
We are going to participate in "the 4th All Japan Rotary Sushi MVP Championship Tournament".
This tournament will be held at Yotsuya Kumin Hall on Wednesday, May 31, 2017.
For details, please visit the website of the Japan Rotating Sushi Association.
http://www.kaiten-sushi.or.jp/
*Please click on the image to display the leaflet of the tournament.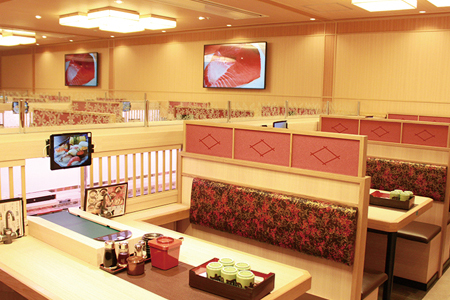 Feb. 28, 2017
Our website has been renewed.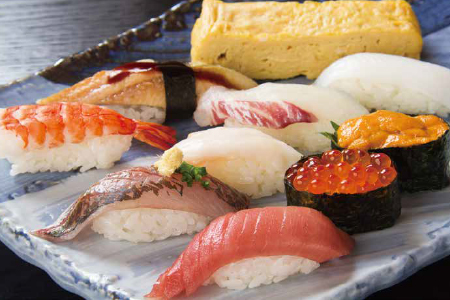 Introduction of Heishirou's Originai Service! Ex: Lunch Menu, miso soup service, and buying fish you caught, etc...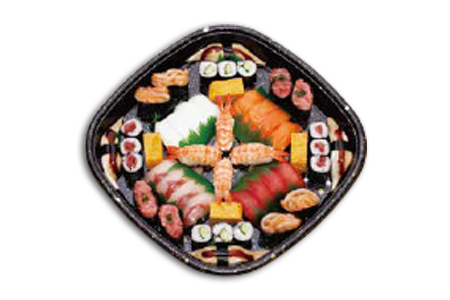 You can check the menu of the Heishirou shops. And you can dounload the takeout order sheet from this page.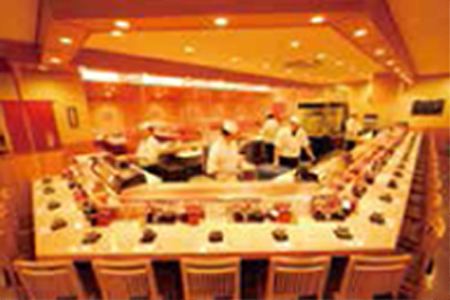 We are hiring energetic people to work with us ! No experience needed.
We're always providing fresh food !

We provide our customers the fresh sushi from fish markets directly so you can enjoy "kaiten sushi" - conveyor-belt sushi.
You can take out our food, so you enjoy a family party with it, and it is suitable as a gift !
We run 4 conveyor-belt sushi shops in mainly Kitakyushu, Fukuoka Prefecture.
We are looking forward to seeing you!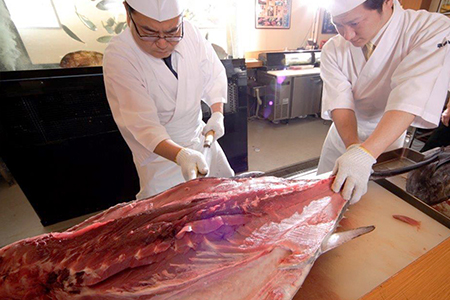 Shops