1

 We serve the freshest fish!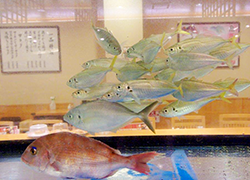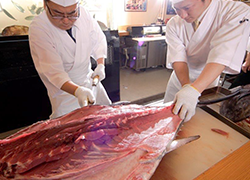 We are experts of making sushi with fresh fish from the market every morning
We have a wonderful fish-tank, and you can enjoy fresh fish from the tank as "Ike-zukuri".
("Ike-zukuri" means a dish with slices of fresh fish in a row arranged with the head and tail to look lifelike.)
And, in our Otemachi shop, when we cut up a tuna, it is so powerful that it's very popular among all customers !
2

 The conveyor-belt sushi that every customer from adults to children can enjoy!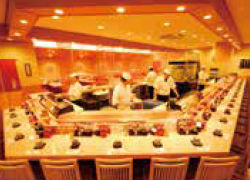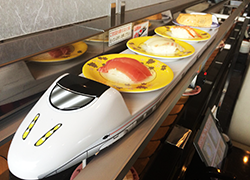 We selected interiors carefully for customers to relax and enjoy our shops.
Our shops introduced a touch panel order system and you can order food by a special lane in the image of a shinkansen, so you can enjoy without waiting!
3

 We buy fish which you caught!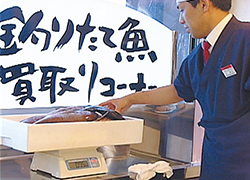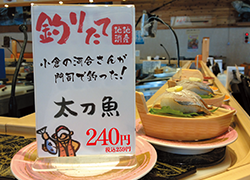 It's good news for people who are good at fishing !
"Heishirou Group", we love fresh fish, and will buy the fish from you which you catch.
All you have to do is bring fish in alive to one of our shop (excluding Canal City shop).
Please read
this page
if you want to know more about "Buying fish".

Shops